Partner With Us

!
We are a group of people who want to change the world by building communities filled with compassion, connection and affection. Want to bring Cuddle Sanctuary to your city? Join us!
How do I partner with Cuddle Sanctuary?
The Cuddle Sanctuary Affiliate Program is our way to help you bring Cuddle Sanctuary to your town or city. If you'd like to put on Cuddle Sanctuary workshops or offer Affection Spa Treatments – we can show you how!
Our work focuses on nurturing touch and a philosophy of inclusiveness and compassion. We have learned how to create communities built on kindness. If you feel the call to be a leader in this movement and are ready to get the training and know-how that you need, read on!
How can I qualify to be a Partner?
The qualifications to become a Partner include certification as a Cuddle Sanctuary Workshop Leader, Professional Cuddler or both.
What do I get if am a Cuddle Sanctuary Partner?
Our goal is to provide you with the knowledge, support and tools that you need to build a vibrant community where you live. To do this, we provide: 
Monthly Action and Inspiration (A&I): Cuddle Sanctuary will provide Partners tips, tools and action ideas for building their community.

Invitation to attend bi-monthly Mentor Meetings to provide timely information, support, and encouragement.

Access to 

"

Cuddle Sanctuary Partners

"

 Private Facebook Group for feedback, ideas and inspiration from each other.

Rights to use all media coverage garnered by Cuddle Sanctuary for use on your website or social media pages.

Use of Cuddle Sanctuary blogs for your own website or social media pages.

Listing on the Cuddle Sanctuary webpage as an official Partner.
Is there a fee to be a Partner?
Yes, there's an annual fee to help run and grow the program. Your payment helps us continue this work and bring cuddling to more cities.
What is the path to becoming a Partner?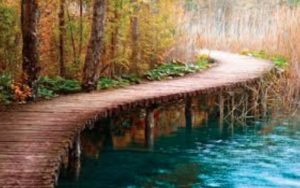 Learn about our 3-day certification programs in Los Angeles.

Apply to one or both programs.

Be available for a phone conversation with Jean Franzblau, the Founder of Cuddle Sanctuary, to discuss your application. If you're a good match for the program, you'll also discuss arrangements for tuition.

Attend the program and do your best.

If you qualify, you'll become certified – which is a prerequisite for becoming a Partner.

Once certified, follow the instructions to apply to become a Partner. The application includes a Statement of Interest and Proof of Insurance.

Jean will meet with you to discuss your application and let you know if you've been selected as a Partner.
Who are your affiliates so far?
Cuddle Sanctuary proudly introduces our first two Affiliates: Cuddle Sanctuary Long Beach and Cuddle Sanctuary San Diego.
I'd like to get started – what do I do?
Your first step is to apply to attend a 3-day certification program to be a Workshop Leader, Professional Cuddler or both. We offer our certification programs in Los Angeles several times a year.