Agenda
Day 1 –  Morning
On Day 1, we'll learn about each other and this amazing new industry called Professional Cuddling. You'll have a chance to clarify in your mind "What is the role of a professional cuddler?" (And you'll feel relieved to learn what isn't your job!) You'll then have a very special opportunity to witness a mini session unfold between a trainer and a student volunteer client. And then we'll jump right into what we call The Anatomy of a Cuddle. You'll have a chance to practice a Warm Welcome. You'll receive instruction on how to conduct a Check-In, and how to start a session off with an Opening Ritual. There will be time to practice and test things out, ask questions and receive feedback
Day 1 –  Afternoon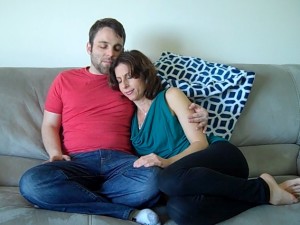 After lunch we'll take a deep dive into cuddling positions and techniques. You'll get tons of fun and nourishing ideas to try with friends – and once you're confident – clients. Afterwards, you'll be practicing bringing your session to a strong close with a Closing Ritual and Fond Farewell. We'll also go over safety protocols that we recommend to keep you confident and protected.
Expect this afternoon to be creative, educational and lots of fun.
Day 2 – Morning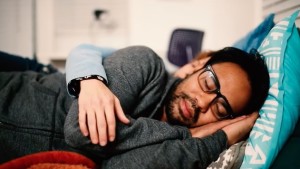 On Day 2, we'll start out by exploring the art of caressing through instruction and fun practice time. We'll then help you prepare for situations where you might have to set a boundary with a client. You'll have a chance to get practice with role play and feedback.
From there, we'll share with you how to screen your clients successfully, to keep you safe and fulfilled in this work. Then, we'll share our experiences with you in running our own professional cuddling business. Bring all of your questions, this is your time to ask away!
Day 2 – Afternoon
In the afternoon, we"ll share with you our favorite tips for great conversational and listening skills. You'll then experience the incredible mix of both receiving a cuddle session and giving one. The juxtaposition of both experiences will provide insight that will help you be better at your craft. Also during this period, you'll receive ample feedback and coaching. We'll then spend some time setting you up for a healthy, sustainable practice by exploring the importance of self-care in this helper profession.
By the end of the day, we'll go over with you what to expect and how to prepare for your Practicum. You'll have all of the information you need to feel ready.
Day 3 – Morning "The Practicum"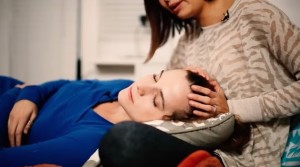 We've got lots more practice cued up for you on Day 3! On this unforgettable day, you will have a chance to provide real sessions with a few clients. There's so much to learn when theory meets practice! The clients will fill out feedback forms for you so that you can learn what went well and what to work on. We'll also debrief the experience as a group so you can benefit from each other's experiences.
Day 3 – Afternoon
Now that you've had the opportunity to interact with clients, you'll get to learn from our experiences the very delicate work of maintaining a healthy client relationship in this intimate yet professional setting. From there, we'll celebrate the end of the training with a sweet closing circle where you'll say "good-bye for now" to a group of new friends.
Are you ready for your adventure? We have a limited number of spots. Apply now!