Get the physical warmth and connection you need.
Get FREE info on how to bring more affection into your life now.
We'll send you our email lesson series right away!
Become a Professional Cuddler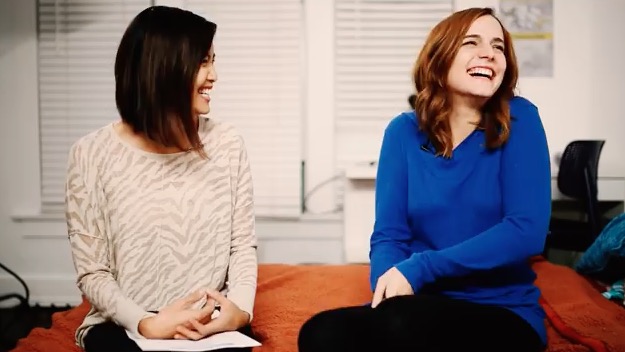 Below are two offerings. First, a free 90-minute webinar to learn more about this unique profession. Or if you're ready to dig in, learn about our Professional Cuddler Training Program. Start exploring below!
Free Webinar April 20, 2017
"Be a Professional Cuddler – The Basics"
* Are you a people person with lots of compassion, kindness and love to share?
* Do you want to help make the world a more affectionate place?
* Can you see yourself providing hugs and platonic touch as part of your career?
Similar in some ways to a massage therapist, Professional Cuddlers provide clients with caring, platonic touch for a set amount of time – typically an hour. Because cuddling is a new profession, you probably have lots of questions. 
My name is Jean Franzblau, and I'm a Professional Cuddler and the Founder of Cuddle Sanctuary. I'd also like you to meet Fei Wyatt. She's also a Professional Cuddler and the Chief People Officer at Cuddle Sanctuary. We offer this 90-minute webinar to provide you with tons of information about this unique career. (We take turns leading it.)
Here are the topics we'll cover:
The Anatomy of a Private Cuddle Session 
In this section, I'll break down everything that occurs in a typical cuddle session.
Your Safety 
We'll go over the many protocols you can use to make sure you are always safe.
Keeping it Platonic 
It's important to know what to do to assure that your cuddle sessions remain platonic (nonsexual). We'll also talk about what to do to steer it back in a platonic direction if need be.
The Venue 
I'll explore with you the options available to you for where to have your sessions – along with the pro's and cons of each one.
Money 
We'll have a candid discussion about what you can charge for your services as a professional cuddler. We'll also touch on options to receive payment.
Marketing Ideas 
We'll discuss what you can do to gain credibility for yourself and your business. We'll also touch on the many things you can do to get the word out.
Q&A 
I'll leave time for you to ask questions about anything we didn't cover.
Bonuses and More Education 
In our final few minutes, I'll share with you two special bonuses for attending the webinar. I'll also provide information about how you can get certified as a Professional Cuddler.
You will gain:
* Information about the business of cuddling from a professional who's already doing it
* Insight on whether being a Professional Cuddler is truly a fit for you
* Ideas on how to start or grow your cuddling business
* A guarantee that the webinar will be worth every penny – or your money promptly returned
This webinar is valued at $39.99. We are offering it free to you! 
We'll also stay in touch after the webinar is over by providing you cuddle-related blogs and news via email. You can opt out at any time.
Click this link to reserve your spot: https://zoom.us/webinar/register/29cb40756374fe2d7510d14dfea9e911
Webinar Details
This webinar is on Thursday, April 20th from 5:00-6:30pm PST.
Experience this webinar from your PC, Mac, iPhone, Android or tablet
Mark your calendar and get ready to take notes!
Got questions? Contact Jean@CuddleSanctuary.com or call (310) 740-1312.
Click this link to reserve your spot: https://zoom.us/webinar/register/29cb40756374fe2d7510d14dfea9e911
Coming to Los Angeles September 1-3, 2017!

Become a professional cuddler!
Professional cuddlers are very special human beings who want to share the benefits of healthy, human touch with the world. Because it is a new profession, it also takes courage, fortitude, creativity and lots patience! It's important to have great interpersonal communication skills, excellent personal boundaries and business skills, too. There's a lot to it!
Hi, I'm Jean Franzblau, founder of the Cuddle Sanctuary Professional Cuddler Training & Certification Program in Los Angeles. I will give you the tools you need to deliver private cuddle sessions with professionalism and confidence. We'll explore in detail every stage of a private cuddle session. You'll have the chance to practice with real clients and get feedback from both your coach and the client. 
"I feel good."
I often hear these words from our private cuddle clients. It's incredibly gratifying to create an experience for people that delivers the human contact and connection they crave.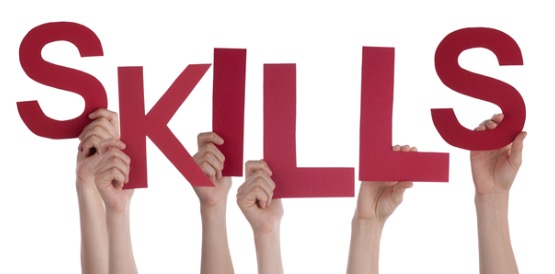 We'll be hand-selecting a limited number of students to work with. Students will leave the program with the skills, experience and practice they need to give professional cuddle sessions. 
This program will delight, challenge and change you.
When you put a group of human beings together who care as deeply about people and the world as professional cuddlers are, it creates a potent alchemy. When you add the experienced facilitation and world-class program design that I'll be bringing you, you can expect fireworks.
Besides the personal growth you'll experience and the new friendships that will emerge, you'll also have the confidence and certification to give cuddle sessions that truly and deeply help people. Here's a detailed agenda. 
"Truly a life-changing experience! I'm very grateful to take my place in this quiet revolution…."
Stacy Christopher – Student, Certified Professional 
Cuddler

"Wonderful – so glad I did it!" K.T. – Student, Certified Professional Cuddler
Our BuzzFeed video about professional cuddling received over seven millions hits – clearly the message of healthy, human connection is hitting a chord in our touch-deprived culture. With a Cuddle Sanctuary Professional Cuddler Certification, you have an opportunity to literally be the change you wish to see in the world.

In this twenty-five hour training, you'll learn cuddle positions and techniques that will delight and nourish your clients. You'll receive a workbook full of resources that you can reference again and again throughout your career. 
There will be practice sessions, demonstrations, mini-lectures, one-on-one coaching, lively discussions and the chance to work with a real client! There will also be time to digest what you're learning, socialize and if you'd like – cuddle!
You could spend a lot of time  trying to figure out how to be a professional cuddler on your own. Or simply let me show you how. I'll be sharing all of my secrets, tips and techniques that create the safe, nourishing cuddle sessions that bring clients back again and again.
Dates and Tuition
We offer training several times a year trading off between our our professional cuddler training and our workshop leader training. Here's our calendar for 2017:
| | |
| --- | --- |
| Date | Training Type |
| June 9-11, 2017 | Workshop Leader |
| September 1-3, 2017 | Professional Cuddler |
| November 10-12, 2017 | Workshop Leader |
| | |
You can choose to attend one training or get a steep discount when you register and pay for both. These rates are good through July 31st:
| | |
| --- | --- |
| | Tuition |
| Professional Cuddler Training | $695 |
| Workshop Leader Training | $695 |
| Both Trainings | $1,195 |
If you're someone who prefers to pay in installments – I can arrange that. You would just need to be fully paid before your first day of training. 
If need be, you can change your mind and get 80% of your money back – as long as it's 30 days before your first event. 
I realize that life happens. If you need to postpone a training session, I can accommodate you in a future one as long as space is available. You must attend your training within one year of purchase. On my end, if a session has low enrollment, I reserve the right to postpone it.
I can accept two returning students per training. (Returning students pay 50% of the regular tuition.)
Ready for something extra?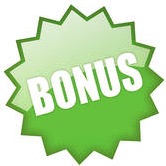 The moment you enroll, you'll qualify for two free cuddle workshops in Los Angeles!
You can also trust that your investment in this program is risk free. If you are not completely satisfied with your experience, I offer a 100% money back guarantee.
Instructors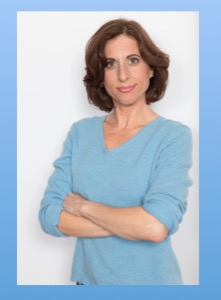 Jean Franzblau is the Founder of Cuddle Sanctuary – the place for touch positive workshops and social experiences.  Her work is inspired by her personal experience making better choices in her personal life when her needs for human touch were met. Franzblau delivers presentations on sexual esteem and women's empowerment for universities and has worked in eight countries for groups of up to three hundred people. Jean graduated cum laude with a BA in communications from UCLA.  Her BuzzFeed video about professional cuddling got over seven million views last year. She has appeared on TLC, The Insider, FusionTV, KCET and Comedy Central.
Fei Wyatt  – a Certified Workshop Leader and Professional Cuddler – believes in the healing power of unconditional love and nurturing, affectionate touch. Fei relishes in sharing the joy of hugs to individuals and the Cuddle Sanctuary community. As the Chief People Person at Cuddle Sanctuary, she is skilled in creating safe, gentle spaces for connection, self-care, and personal growth. Sharing healthy human touch is an essential part of her wellness practice. "I love how cuddling peels down layers and allows for authentic connections with ourselves and others." Fei has appeared on KCET, FusionTV, Comedy Central and BuzzFeed.
Let's get started!
There are only a limited number of spaces available (and people are already enrolled). If this program calls to you, don't wait. Apply now by clicking the button below. Once complete, I'll schedule a call with you to learn more about your needs so we can figure out together if this program is right for you.