Welcome to our Events in Los Angeles!
Cuddle Sanctuary is the place to unwind and take time for yourself – a spa experience for your spirit. All genders and orientations – individuals, groups and couples – are all welcome. We meet every Wednesday night and the first Saturday night of the month in Venice.

Join us at Cuddle Sanctuary, where people come to relax in a welcoming environment so they can give and receive cuddling and feel connected to themselves and each other.
A Cuddle Sanctuary is a guided social experience that includes a welcome circle, easy relaxation activities, communication exercises and a description of cuddle etiquette. The event culminates in a voluntary "cuddle lab." Touch is always consensual and never a requirement to participate. And if it's not your cup of tea, you can leave at any time.  : – )

At a Cuddle Sanctuary you may experience an increased sense of well-being and belonging, a boost in compassion and playfulness, a decrease blood pressure and a better night's sleep. Healthy, human touch also improves your immune system!
A Cuddle Sanctuary provides opportunities to meet new friends, connect with partners and pals in a soulful new way and be part of a warm, safe and huggable tribe. You are guaranteed to have a fantastic experience.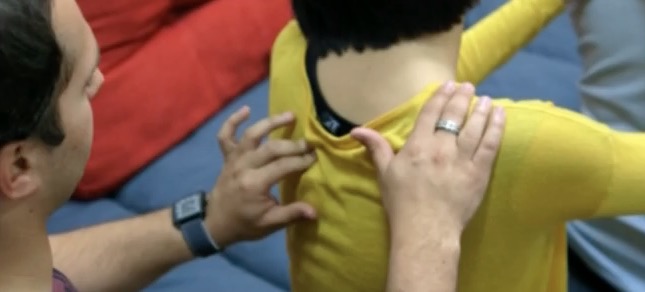 You can continue your experience with us by becoming part of the Cuddle Sanctuary Tribe on our Facebook page.
We are also offering a no risk 100% money back guarantee if you are not completely satisfied with your experience at Cuddle Sanctuary. Just email Support@CuddleSanctuary.com and ask for it.
WHAT TO WEAR? Soft, cozy pajamas, cotton t-shirts, sweatpants, leggings are all welcome. Tank tops and shorts are a-okay for the warmer weather. Feel free to change clothes when you arrive. Hygiene is important at cuddles – be squeaky clean and minty fresh – it's easier to get close that way! (Note: come free of perfumes, colognes and cigarette smoke. Some of us have sensitive noses – thanks!)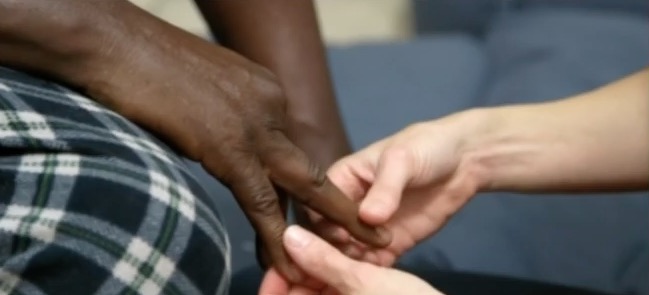 WHAT TO BRING? You are welcome to bring a pillow or blanket – cozy comforters, sleeping bags, all are welcome with the cooler weather. You are also welcome to bring a healthy snack or drink to share. (No alcohol please.)
This 2 minute video gives an overview of our sanctuaries.
Rave Review
"This was my first time. Thank you to everyone for the amazing energy and the welcome feeling. It was truly a wonderful evening with wonderful people. I can't wait for the next one and to hopefully see all you beautiful people again very soon. Still smiling and feeling full of love. Thank you!!"
This one minute video details the guidelines for touch.
Rave Review
"Still feeling so good from last night, such wonderful people and amazing energy! I feel so lucky to have found you all!"
Here's 1 1/2 minutes on cuddle etiquette.
Rave Review
"She was warm, and very clear about the guidelines which I think helped to create a safe space."
This 1 1/2 minute video helps you make the most of your time at our events.
Guidelines
These guidelines are like the "etiquette of cuddling." We'll go over them and answer any questions you have during the Sanctuary.

There's no touch ever required.

You can change your mind at any time.

Respect the boundaries of others (ideally with enthusiasm).

Keep touch Rated G (and stay dressed).

Ask and Wait: If you want to touch someone, ask. Then wait for their answer.

Respect the confidentiality of others.
Fees
| | |
| --- | --- |
| Single Sanctuary | $25 online ($30 at the door) |
| 10-Pack of Sanctuaries | $200 |
| Cuddle Club  | $59.95/month (unlimited events) |
| Annual Gold Membership  | $795 (unlimited events all year) |
Arrival Times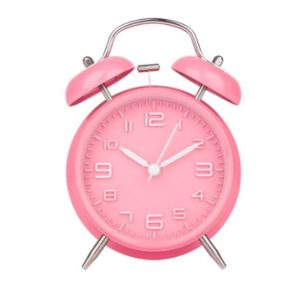 For the rest of 2017, our events begin at 8:15pm sharp. (We recommend showing up by 8:00pm.)
Beginning in January, 2018 we're introducing our improved schedule:
Orientation for newcomers: 7:45pm sharp
Cuddle Sanctuary: 8:30pm sharp
(Doors open 15 minutes ahead of each start time. Learn more about the new schedule here.)
About your Cuddle Coaches
Jean Franzblau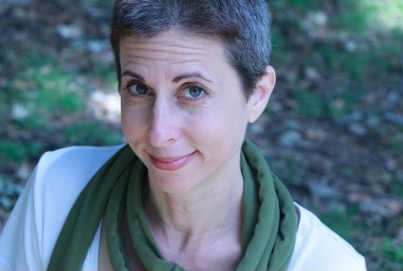 Once upon a time Jean opened a magazine and saw a bunch of people happily cuddling. She thought to herself, "That's for me!" Jean feels that relaxing together and cuddling is human and beautiful. That's why she founded Cuddle Sanctuary – the Los Angeles destination for touch positive events and professional cuddling since 2014. Jean believes our world would be a much better place if more people could get enough connection, attention and hugs. Her upbeat and fun leadership style has been honed by her years as a corporate trainer and performing artist. Jean graduated cum laude with a BA in communications from UCLA and has appeared on BuzzFeed, TLC, The Insider, FusionTV, KCET and Comedy Central. Jean also is a professional cuddler.
Carmen Joseph
Carmen came to Cuddle Sanctuary to experience touch after going through a divorce. She had gone through periods of feeling touch starved and was looking for an opportunity to receive and give platonic touch. What she experienced from Cuddle Sanctuary was so much more- getting in touch with her needs, establishing boundaries and practicing consent. She says, "The exercises and experiences formed by Jean have fundamentally changed my daily life." She was inspired to take the facilitator training course to expand her knowledge and now she's looking forward to guiding cuddles in addition to participating in them.
Fei Wyatt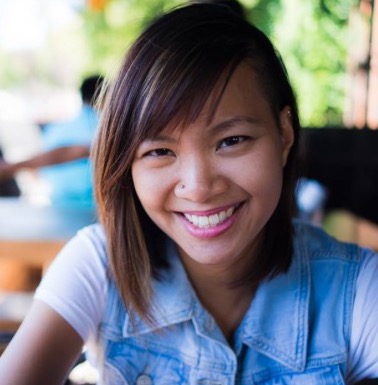 When Fei Wyatt first discovered cuddling as a wellness practice, it felt like coming home. She is now a leading expert in the field of professional cuddling, and trains others to bring more cuddling out into the world. As Chief Cuddle Officer at Cuddle Sanctuary, Fei loves to create growth-oriented spaces that foster vulnerability, openness, connection, and exploration. Fei has appeared on 60-Second Docs, Good Day LA, KCET, FusionTV, Comedy Central and BuzzFeed. Fei also is a professional cuddler.
Louis Carvalho – Client Coordinator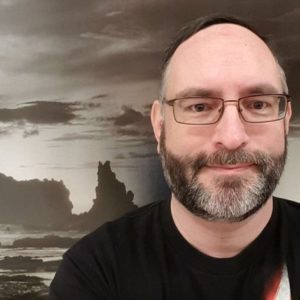 Louis (pronounced Lou-ee) found out about Cuddle Sanctuary two years ago and has attended almost every sanctuary since. Grateful to the community that welcomed him and wanting to help spread the practice, Louis became a certified workshop leader in February 2017. He received his professional cuddler certification in April. Louis also works for Cuddle Sanctuary behind the scenes as our Client Coordinator. One of his favorite cuddle positions is the "Papa Bear." For help with event scheduling and payments, you can email Louis@CuddleSanctuary.com.